Concrete Curb and Gutter Forms
At Corrugated Metals Inc., we offer a full line of the industry's highest quality concrete curb forms for sale. Essential for municipalities, commercial developments, and single-family homes, our metal concrete forming systems combine reliability and cost-efficiency for the highest quality curb construction.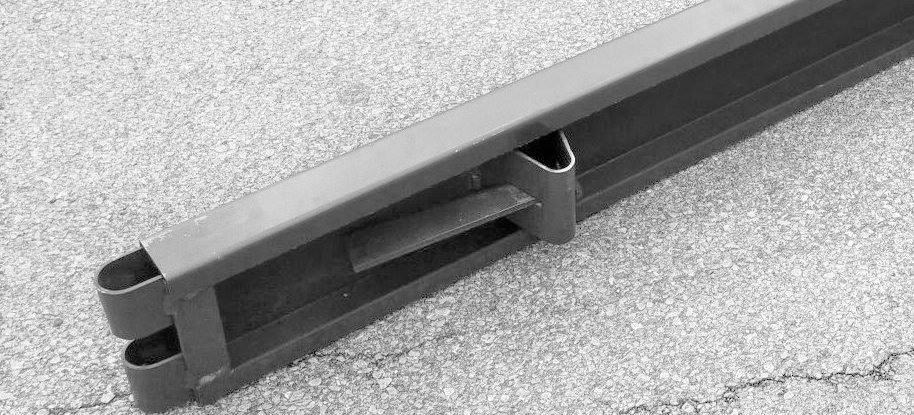 Curb form options and specifications
Our cement curb forms are constructed from the best quality 12-gauge steel and are available in the following specifications:
Base: 2"
Top Tread: 2"
Height: 4" – 14"
End Connection: Bullnose
Stake Pockets: V-type
The following options provide our customers maximum flexibility in their projects, offering the highest levels of precision and value for every job:
Connections: We offer sliding end connections to work with applications utilizing dowel bars.
Variety of Thickness: Our concrete curb forms can be made from a variety of optional steel gauges.
Punching: A number of special punching options are available, including for the base, face, or top tread of the curb forms.
Keyway Forms: Flexible construction is guaranteed with keyway forms that can join separate sections of flatwork
CONCRETE CURB FORMS THAT LEAD THE INDUSTRY
We offer industry-leading concrete curb forms that cover a number of different applications. Whether customers need curbs for gutters, sidewalks, driveways, patios, or industrial slabs, our cement forming products offer the best versatility. With 2" wide construction, the forms allow for easy stackability and transportation to any job site.
DISTINCT ADVANTAGES
Across diverse industries, customers rely on our products for flexibility and overall cost-effectiveness. Major advantages of the product include:
Labor Saving: Our metal forms for concrete feature lightweight composition. This not only saves labor, but is more ergonomically friendly to workers, helping them (and their backs) to stay healthy.
Easy Assembly: Rapid operations are guaranteed at every step of the process. Our forms are user-friendly, offering the easiest set-up and take-down processes in the industry to help your team to save time.
Durability and Reusability: These forms can be reused again and again, providing significant bottom-line savings — especially when compared to one-use applications, such as lumber.
Flexible and Adaptable: Cement curb forms from CMI provide a full range of features that can adapt to the conditions of almost any project. This flexibility is also important in meeting the specifications and standards of individual states, municipalities, or private customers.

Have questions?
Please fill out the form to contact us or call us at 1-800-621-5617.