Corrugated Metal's roots come from New York, so we were honored to provide our services for this project. We worked with a local New York supplier by roll forming Zinc flat sheets into 2.67 x 7/8 sinewave profile. Since zinc has a soft temper, it can be tricky to form. CMI's production team worked endlessly to perfect the panels. Sinewave profile panels are used throughout the building as exterior siding as well as wall cladding.
South Street Seaport is a historic area in New York City. The original Pier 17 was torn down in 2014 as part of broader redevelopment of the neighborhood. The new pier containing retail, restaurants, and a rooftop performance venue is set to open this summer.
The picture below was taken by Tribeca Citizen, a local website that provides guidance to locals in regards to new shops, restaurants, and real estate. They had an opportunity to visit the project before it opens.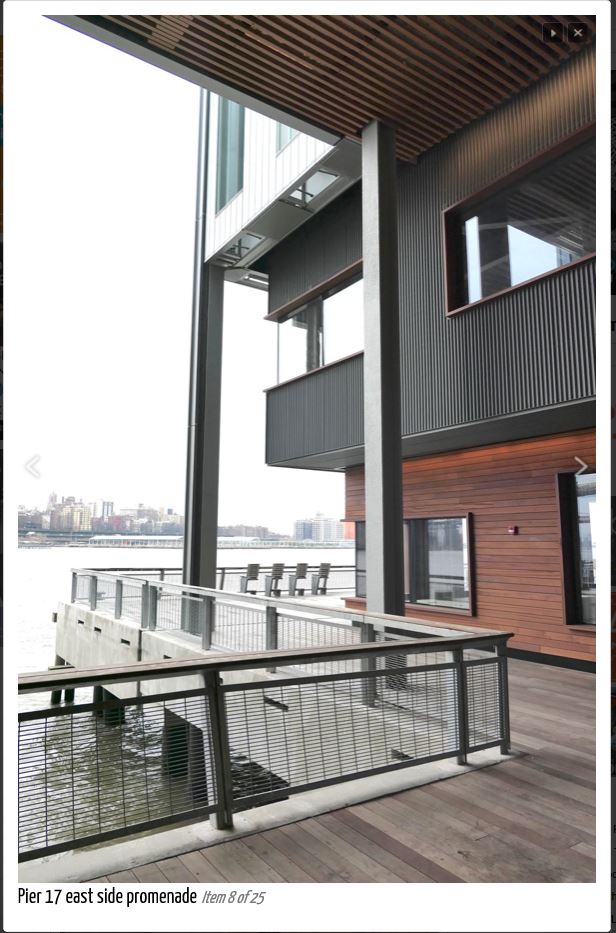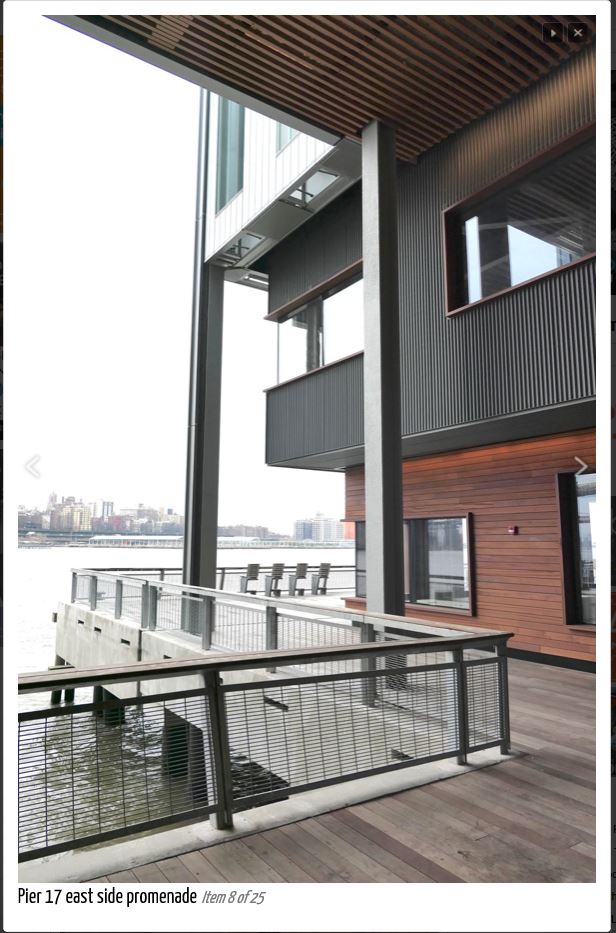 Contact us for your zinc as well as other metals' roll forming needs!