Have you thought about using Zinc for your next project, but were skeptical of the outcome?
Zinc is widely used in Europe and it's growing in popularity in the United States. Recently, Corrugated Metals Inc. provided roll forming and arching services to Metalmaster Roofmaster, McHenry, IL, for a project in Chicago. We formed zinc coil into 2.67 x 7/8 sinewave profile and arched the panels to a specific radius. The zinc coil formed with ease and provided a sharp looking panel.
The corrugated panels were used for the awning that serves as protection for the Café's customers who like to enjoy the outdoors.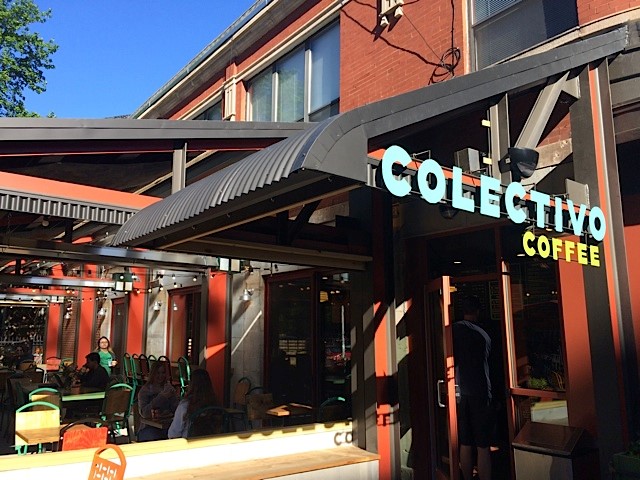 Colectivo is located in the heart of historic Lincoln Park at 2530 N Clark Street. The location offers a patio with an outdoor firepit. If you're in the area, stop by and check out the awning by Corrugated Metals!